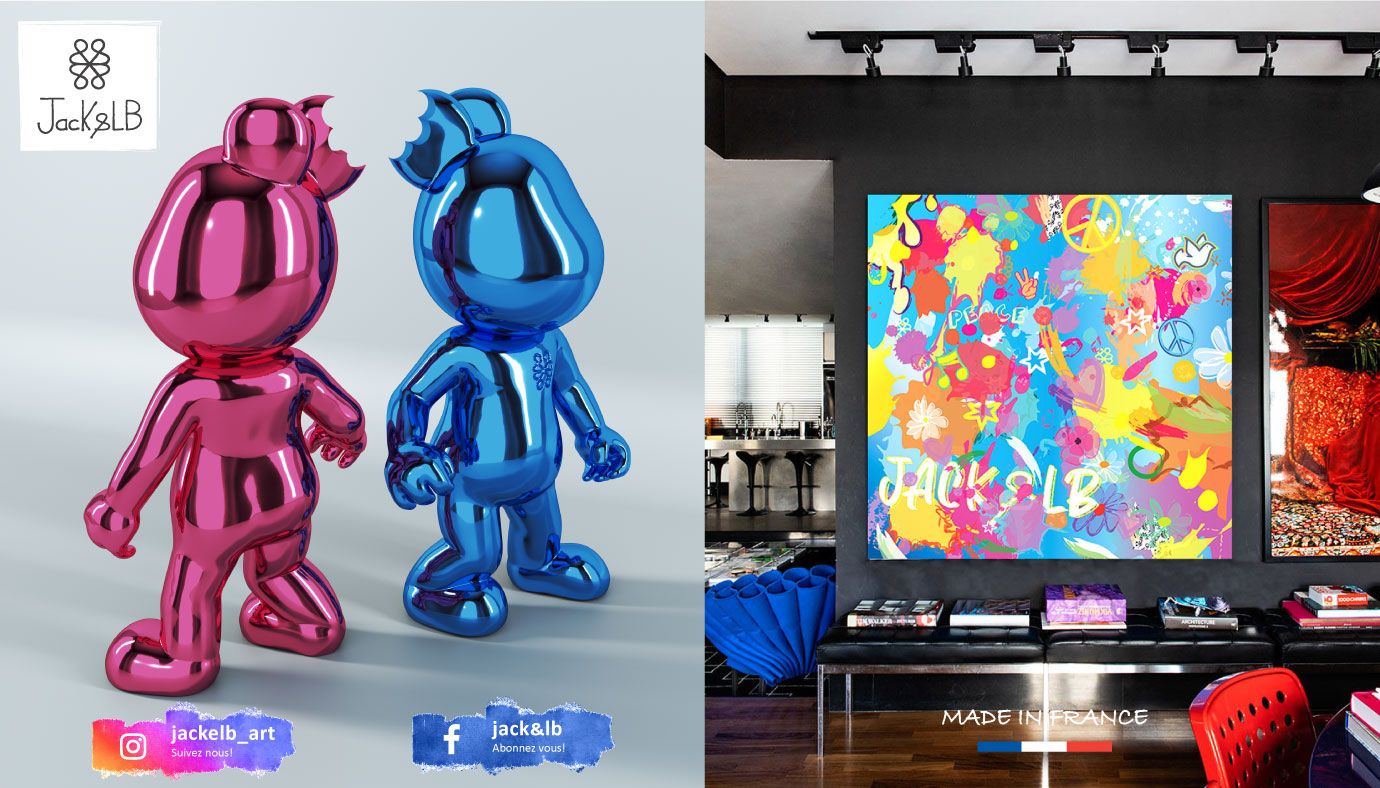 Discover the colorful world of JACKELB
Born in 1967 in the Paris region, JACKELB went through the Hippies counter-culture movement of the 1970s while learning to live, whose creative and artistic movement would guide his inspirations.
With a still very active professional career, in connection with the design and art worlds, he ended up listening to this inner voice inviting him to express his hitherto repressed creative desire.
It is this strength, this desire that we find in the world of JACKELB today.
Attached to carrying out a varied work, JACKELB mixes the supports on which he exercises his creative passion. This is how he shapes his imaginary figurine with a crunched right ear, a curvaceous silhouette, giving him immediate sympathy.
The artist in turn succumbs to the charm of his figurine, and names it "Jackelb".
This "mini-me" crosses the artist's creative meanders according to his inspirations.
JACKELB's color universe evolves between chrome surfaces and ultra-colorful ones, where colored fireworks immediately kidnap our eyes.
The strength, the accuracy of these explosions, and the many details affixed by the artist confront us with unique creations inviting feelings of joy, optimism, happiness, tolerance, life.
Contact : jackelb@outlook.fr