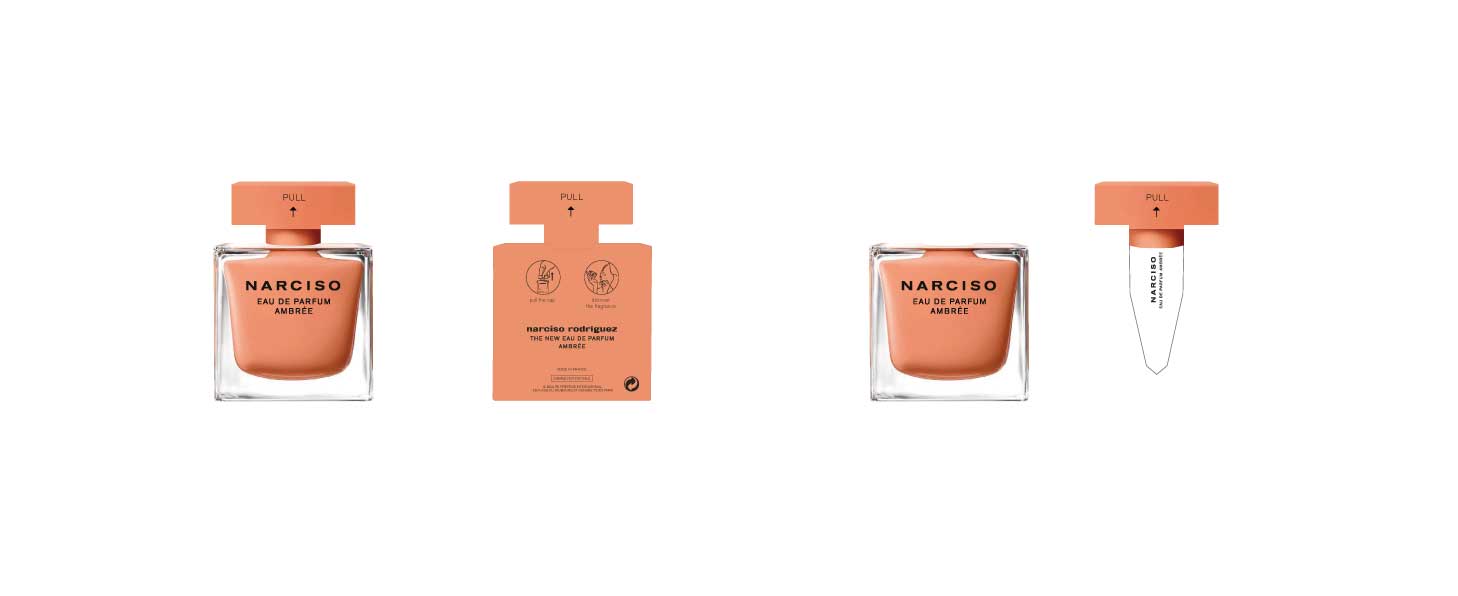 SHISEIDO X ID SCENT: AN EXCLUSIVE PARTNERSHIP
Following the launch of its latest innovation, SCENTOUCH®, iD SCENT is proud to announce its exclusive partnership with the Shiseido group.
Under this partnership, iD SCENT, the fragrance sampling expert, is granting the exclusive use of SCENTOUCH® to the Shiseido group for a period of one year, from January to December 2020.
Fruit of a historic collaboration
This contract is the culmination of a long-standing collaboration between iD SCENT and the internationally renowned group.
Shiseido was one of the first groups to place its trust in iD SCENT and its innovative technologies. Shiseido is constantly searching for innovations in order to renew its sampling tools, strike out on new paths and offer new fragrance discoveries. The group is also very attentive to the eco-responsibility of its products.
First SCENTOUCH® press campaign
Marking the release of its new Narciso Rodriguez EAU DE PARFUM AMBRÉE perfume in the NARCISO line, Shiseido is launching the marketing of the SCENTOUCH® tool with an international press campaign.
In all, over six million SCENTOUCH® samples will be distributed in more than 60 magazines in about 20 countries.
SCENTOUCH®, the new eco-friendly fragrance gesture
With SCENTOUCH®, iD SCENT is revisiting fragrance sampling techniques, disrupting the sampling market once more. The SCENTOUCH® sample offers a realistic, delicate experience. With its applicator loaded with perfume, SCENTOUCH® allows consumers to discover the perfume on the applicator, on the skin or both.
Consisting solely of paper, with no aluminium, the SCENTOUCH® tool is eco-friendly and recyclable.